A little disclosure: This post may contain affiliate links. These are at no cost to you, but I might earn a slight commission off of them. As always, I only talk about products or services I love. Thanks for your support! xo
If there's one thing I've learned about VIPKid is that they loooovveee a fun backdrop!
And I don't blame them! You've gotta be able to keep an elementary student's attention for 25 min!
As I mentioned in a previous post, here is the tech equipment you'll need:
Desktop, Laptop, MAC, Surface
HD External camera or HD integrated camera (Most laptops have it)
Headset with a microphone, stable output and input
In other words, you probably already have most of that!
I didn't have a headset at the time of my initial interview, which wasn't a problem, I just used my built-in mic on my laptop. Once I knew I had passed the interview round, I grabbed an $18 headset from Staples for the mock-lesson round.
—-> If you are planning on signing up, I kindly ask that you throw in my referral code MARIS0172 when applying . You'll want someone to do the same for you later ;) <———
While the above items are the only required materials, in reality there are a few more things you will want to be sure you have…
1) A desk: Or in my case, a TV tray. You can get creative with this one. As you can see in my photo above, I wanted my laptop to be a bit higher than the TV tray was, so I grabbed a handy-dandy Christmas giftbox to do the trick! #BrokeGirlProblems
2) Lighting: You'll want to make sure you have plenty of lighting during your lessons. Chances are they will be at night time, so while natural daylight might be enough for the interviews, you'll want a lamp or sufficient overhead lighting.
3) A Fun Backdrop: This is where I had to get creative…I didn't want to invest a bunch of money into decor until I knew this was something I would be doing for awhile, so I took to the WWW to print out my name, a map of the world, and a monkey-themed reward system for the student. Check out this post to print out the exact same images and save yourself some time! You can also raid the dollar section at Target for some goodies!
4) Props: Again, I had to do some Pinterest-ing on this one! VIPKid encourages you (in fact, they grade in your interview) to use as many 2D and 3D props as possible. I put together some happy/angry/sad faces to use during the interview, and some paper bag puppets during my mock-lesson from good 'ol Google. Again, download those HERE. I also got a $1.97 white board from Walmart and used Bodie's fetch ball as extra props!
If you're in need of some more inspo on backgrounds, here are a few of my favs!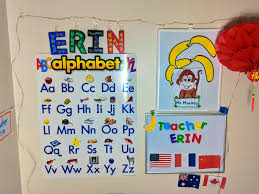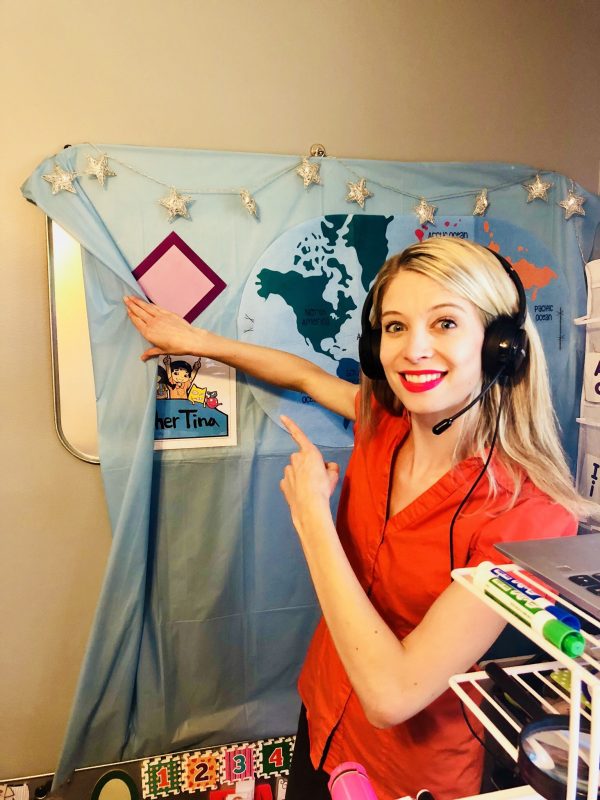 Exciting news! My e-Course "Victory to VIPKid" is now live! This course is completely free to my referrals and encompasses everything you need to navigate the hiring process.
APPLY HERE: Teach with VIPKid Application
—-> If you are planning on signing up, I kindly ask that you throw in my referral code MARIS0172 when applying . You'll want someone to do the same for you later ;) <———
If this seems overwhelming, or if you're like me and try to be super-organized, I compiled all of my set up necessities into one checklist for ya! Just type in your email below and I'll send the PDF right to your inbox!
If you have ANY questions at all, I am happy to help! Just shoot me an email at marissanclark91@gmail.com